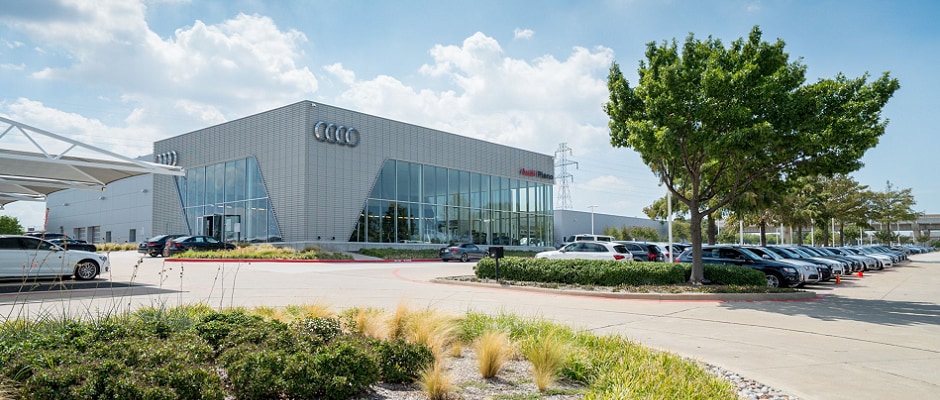 Flower Mound 

Audi 

Dealer

Flower Mound residents in search of their next Audi will find a wealth of resources at the pages of our website. You can actually shop for your next car without leaving the comfort of home. Use our website to shop for and compare Audi models, find out the trade-in value of your current car, and find out what your monthly payments will look like. You can even get the paperwork started online so that you can spend more time testing out the cars when you come to Audi Plano. We hope you find our Audi dealership and all our professional workforce just as helpful as the tools on our site. If you decide the day of your visit will be an extended shopping day, why not make a stop nearby at the

Shops at Lakeside

? Lakeside Parkway's River Walk is home to charming shops and sidewalk cafes that are great for relaxing, recharging, and people-watching.
New & Pre-Owned Audi Models
If you're stumped by the decision between the Audi Q5 and the Audi Q7, we have a solution. You can never truly know your next new car without seeing it in person. You'll want to know what it will feel like to be in the driver's seat and how the steering wheel feels in the grip of your hands. Test out how precise the steering is, how quickly the car accelerates, how easy it is to see vehicles approaching in other lanes, and ... you get the point. Be sure to narrow your list of new and pre-owned Audi vehicles down to a few and make a reservation to test out each vehicle. Then it will be time for the tie-breaker. A perfect environment to collect your thoughts is at Heritage Park, where you can follow the boardwalk around the pond and gaze off into the distance at the waterfall, free from distraction.
Flower Mound Area Audi Maintenance
At Audi Plano, we not only sell and lease Audi vehicles, we also service them. All of your Audi car care needs can be taken care of right here. From the simple to the complex, we'll see to it that your Audi is routinely cared for so you can keep your car longer, and keep it in good shape. Rest assured, only Audi parts and Audi-approved parts are used when you come in for part replacements. Flower Mound residents can spot the real deal and this carries over into just about everything, including the quality of ingredients in the food we eat. For starters, consider Gloria's Latin Cuisine. For over 25 years Texans have been enjoying Latin and Tex-Mex dishes like Pollo Asado Salvatex, Carne Asada, Chimicangas, and fish tacos. Another favored local eatery, Fish City Grill, is where you can get 'serious seafood,' served by 'friendly folks.' Tip: order the oyster nachos.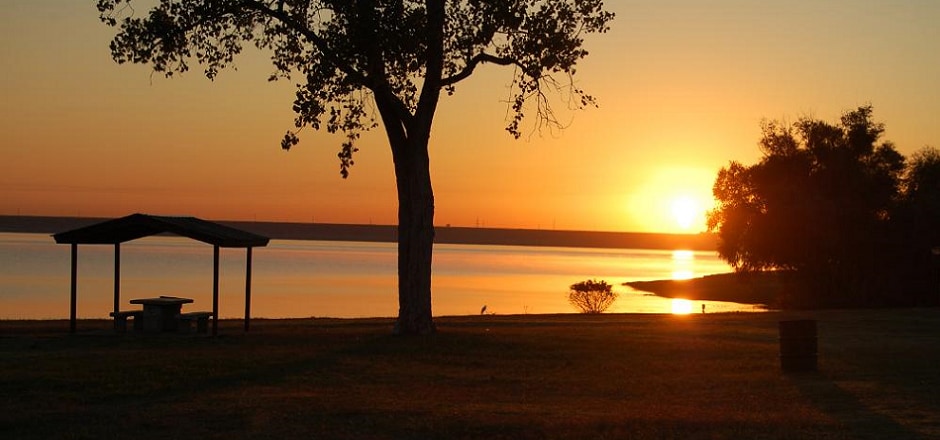 Visit Audi Plano
5930 W. Plano Parkway
,
Plano
,
TX 

75093
Let our Audi workforce guide you gently to your next Audi car. Consider our team of professionals an extension of our website. They're standing by to answer all of your questions and also to provide you with any extra information that can help to get you out of your current vehicle and into the Audi you're most excited about. Once it's in the bag, it's time to kick back. You can do this well from a plush recliner, watching the next box office smash on a wall-to-wall screen at
The Moviehouse & Eatery
. All in a day's work!