2018 Audi A6 For Sale In Dallas
Take the angst out of the car-buying experience with a visit to Audi Plano. Our expert staff of Audi aficionados will take you through the process, answering any questions that you have. They'll also walk you through the decisions on custom trim, interior and exterior options, and more. Serving Plano, Carrollton, and Dallas, it's also centrally located to make the experience even easier on you. With so much expert guidance, you'll drive off the lot feeling like your Audi was custom-made just for you.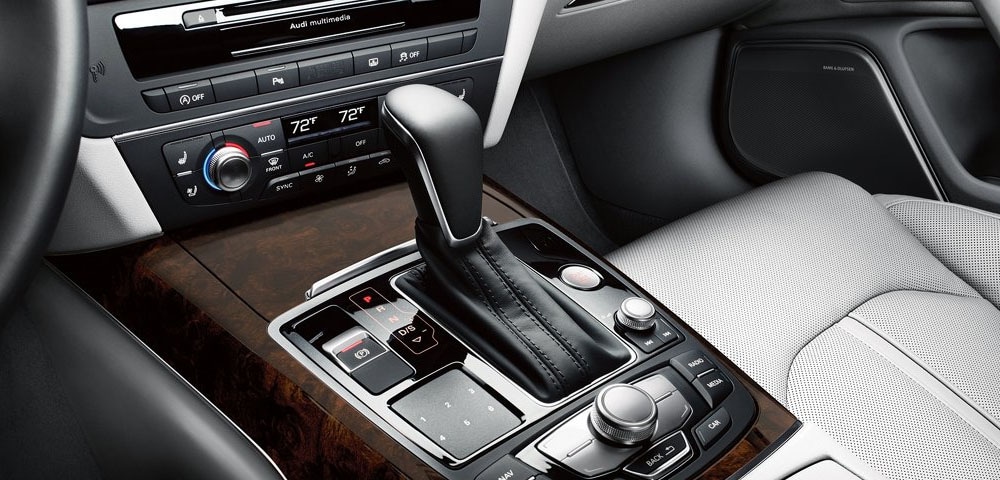 I thought only SUVs had Drivetrain technology?
You might think this because drivetrain does essentially equate to power and torque. However, drivetrain simply refers to the transmission and the way that power gets to the wheels that drive the vehicle forward. The main function is to push power from the car's engine through the transmission to the drive wheels. All of this equates to the amount of torque, or twisting force.


What's different about the new Audi A6?
This is essentially the Audi sedan shape you've come to know and love with a few improvements in the design. These include aluminum trim around exterior wheels, LED turn-indicator lights that have been integrated into the exterior side mirrors, and the Singleframe grille. The Audi A6 for sale also includes Xenon plus headlights with LED daytime running lights, twin-trapezoidal exhaust outlets, and LED taillights and rear fog lights. Trims are available in Premium, Premium Plus, and Prestige. 
I have the Audi A4. Should I upgrade to the Audi A6?
The differences between these two models are slightly subtle so it's really a matter of whether you're in the market for a new Audi A6 sedan and are willing to pay the Audi A6 price. The A6 offers a few more options than the A4, such as 12-way power front seats and premium leather upholstery. The A6 also has a slightly larger trunk with the possibility for a power trunk lid. The engines and fuel economy are comparable. What many praise about the A6 is its ability to handle like a small car despite its size. In the end, any Audi comes with a lot of ways to upgrade, so you should experience the brilliance of German engineering no matter what you choose.