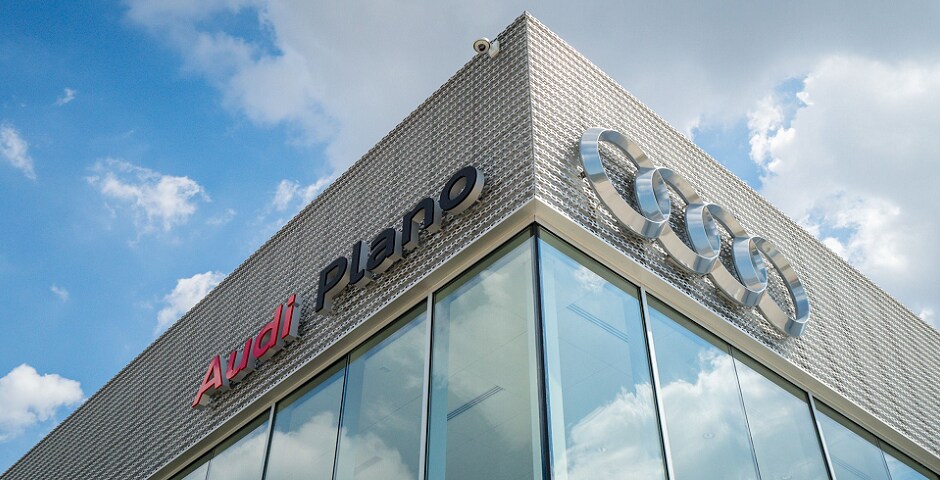 Carrollton 

Audi 

Dealer

Imagine a world where you and your Audi dominate the roadways. Now make that dream a reality when you venture out to Audi Plano. This is where residents of Carrollton can come to inspect row after row of high-quality Audi craftsmanship. The most difficult part of the task is picking your favorite model. With so many contenders to consider, you'll want to be sure to be in peak health. If you've skipped breakfast to fit in a few hours to browse, we've got you covered. You can get breakfast all day at

Bic's Coffee Shop

. You may as well make this day count--take care of some errands and take care of the local community when you

shop downtown

at  Carrollton's one-of-a-kind stores and boutiques. Want more? Indulge in first-class pampering at

Nail Spa by Sarah

or

Carrollton Square Spa & Salon

.
New & Used Audi Vehicles
Are you up for the task of selecting your next new or used Audi? A good place to start is right here at our website. Filter your search criteria by model, year, body style and more to find the car that most closely matches your specifications. Use our comparison tool to see the models you are considering, side-by-side. This is a tried-and-true method for those difficult decisions, like for instance, when you can't decide between the Audi A4 and the A6. Don't let these decisions overwhelm you, that's what our knowledgeable Audi sales force is here for. Not only can they point out marks of distinctions for each Audi, they can point you toward local hotspots you can visit to mull over your decision. For delicious treats, visit
Blooms Candy & Soda Pop Shop
, and the boutique your teenagers love for staying up-to-date with all the latest fashion trends and new looks:
A Honey of a Deal
. Too sweet? Get organic and healthy at
Ruibal's Rosemade Market Shop
. 
Audi Service & Parts Near Carrollton
Carrollton residents, we'll let you in on a little secret. The key to keeping your Audi longer is to be found in the quality of care you give to your car. That's why it's best to develop regular maintenance habits right out of the gate, and get on a service plan that honors all recommended Audi service mile markers. Our Audi-trained service technicians can set you up with a maintenance schedule that conforms to the hours you keep. You'd be surprised how getting in regularly for simple procedures like oil changes can have a lasting impact on the number of years you keep your Audi. As they say, take care of car,
take care of self.
You need little escapes from the day-to-day, and what better way to do this than to escape to the nature that is so abundant in Carrolton?
Elm Fork Nature Preserve
at McInnish Park is great for athletes and nature lovers alike. The
Dimension Tract
is 38 acres of secluded undeveloped land along the Elm Fork of the
Trinity River
, and part of this is a large 14-acre pond you can follow. Be prepared to spot a spectrum of wildlife along the way, like beavers, opossums, fox squirrels, armadillos, and birds (red-tailed hawks, screech owls, woodpeckers, and more). Be sure to bring binoculars!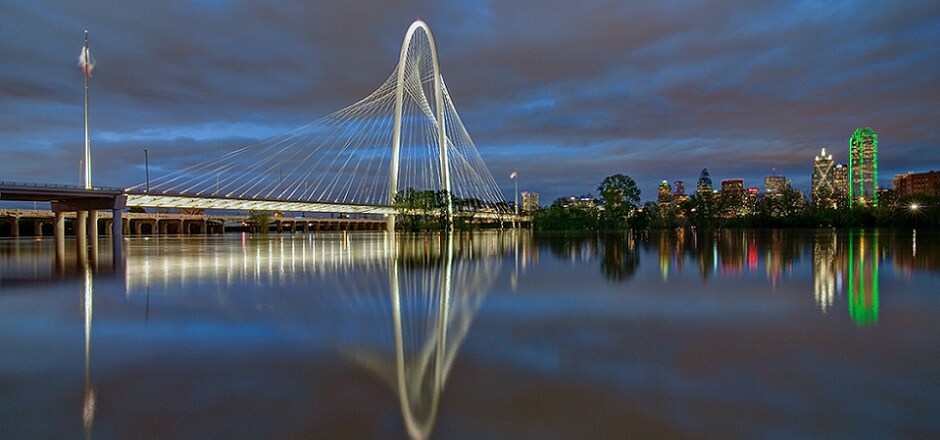 Visit Audi Plano
5930 W. Plano Parkway
,
Plano
,
TX 

75093
You need an Audi. We can accommodate this need. Mark your calendar and pencil us in. You can work with a specialist from the Finance, Sales, Service, and Customer Service Departments. In common we share a mission - to match you with the Audi vehicle that will be the most rewarding and satisfying. Speaking of satisfaction, how hungry are you? Never car-shop on an empty stomach. It wouldn't be Carrollton without a visit to Babe's Chicken Diner House, or perhaps you're in the mood for the Twisted Root Burger Company right in beautiful historic downtown. We're currently obsessed with the Kevin Bacon burger, but if we've had our meat quota, there's always the Vagabond burger. Get bold and try the Buffalo meat or Wagyu Beef.